Becky Reyes - Singer/songwriter
I'd always wanted to be a singer but over the years, had convinced myself that being a social worker was the noble thing to do. I must confess that I wasn't a very good social worker. One boss told me that I was pretty good with the kids I worked with but my paperwork "stinks".
In my late '20's I moved to the Finger Lakes in western New York where I met a VERY talented musician, Todd Stratton. He took me under his wing and taught me some basic things that changed my world forever. While I always thought I was a terrible guitarist, Todd taught me that all I had to do was, "...keep it clean and simple, and it will always sound good". Todd worked with me for about 2 years before I had the confidence to go out and actually do a gig. Todd accompanied me to that gig. It was at the Naples Hotel, in Naples, NY. It seemed that everyone was there. I sang a bunch of songs and Todd sat quietly behind me playing the most beautiful leads and supporting me throughout the gig. I am eternally grateful for the encouragement he offered during those years. My friend Larry Cook came up to me that night with tears in his eyes, hugged me tightly and said it was the best debut of any new performer he'd ever seen.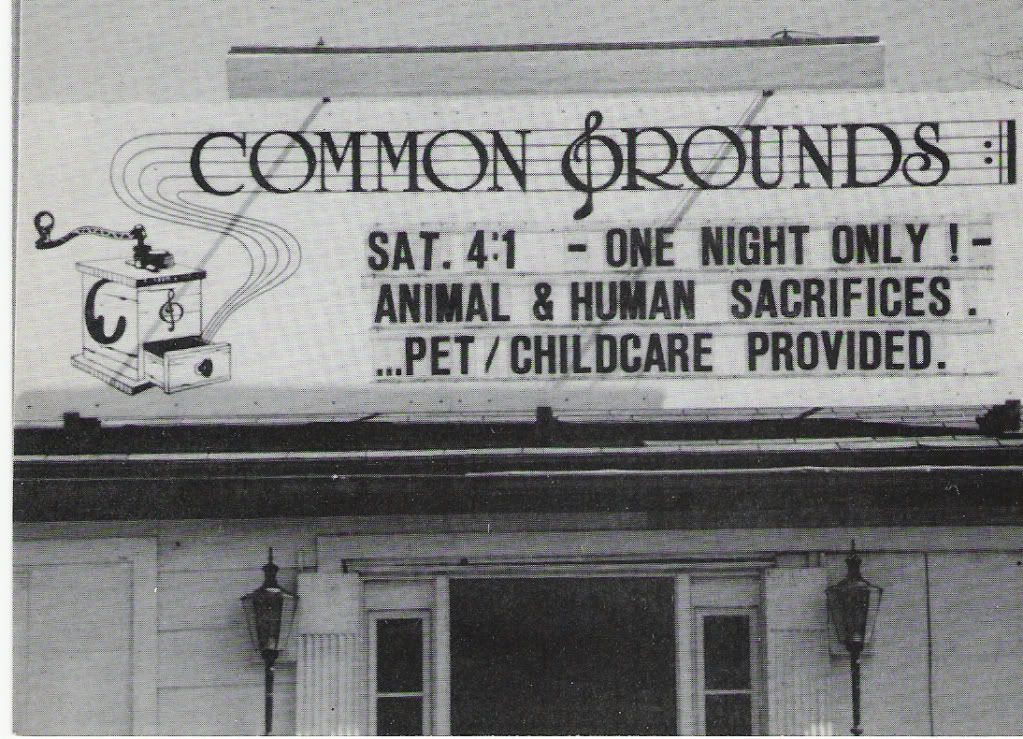 For a few years, Todd and I often played together wherever we could find work. One summer, we landed a job playing on the dock of a local restaurant in Hammondsport, NY, overlooking the bluff of Keuka Lake. It was amazing playing that close to the lake, with the sound of the birds and the water lapping on the dock keeping time with the music. That was the beginning of my love for playing fine restaurants. At some point, Larry decided to open a small coffee house and Todd and I appointed ourselves the "house musicians" whenever possible. Larry was very generous with his time and place. Those were heady times. I started venturing out to play other coffee houses, wineries and restaurants. Dot Thomas asked if I would play for The Thomas Homestead Festival in Savona, NY (I did that for 3 years in a row!) where I played the same stage as Odetta, Rosalie Sorrels, Connie Kaldor and many other notable folksingers. I also opened for David Mallet at one of the Strong venues in Rochester, NY. For me, they were heady times indeed. I was a folksinger!
I eventually moved to Douglas, Arizona to be near my grandmother after my Tata died. I moved to Bisbee in August, 1996 and in 1997 started singing (and waiting tables and making fabulous coffee from a local roaster, which incidentally, later became our personal coffee roaster Seth Appell's business - Old Bisbee Roasters) in a brand new little coffee house right next door to my apartment. The Quarter Moon Coffee House exists now only in my fondest memories, but there again, I found myself in a community of very creative people. I met Scott at the Quarter Moon. I also hosted a Sunday afternoon jam at my house that produced a lot of different musical partnerships.
After I had Gilbert, the "YOU GOTTA DO SOMETHING WITH YOUR LIFE!" gene took over and I tried my hand at social work again. To no avail. I was desperately unhappy (for goodness sake, after the Mental Health Services Paperwork Reduction Act [2002], our paperwork nearly doubled - no wonder my paperwork stank). In 2005, I asked Scott to take me to a little restaurant in Bisbee run by Liz Cole. Hot Licks Blues and Barbecue was a great venue. Liz booked fabulous acts like Candye Kane, The Bad News Blues Band, Sean Costello (Scott got to sit in with him - RIP 2008) and John Hammond Jr. and there we were in the middle of it! We even got to host the bi-weekly open-mike until she closed a few years ago. We really miss Liz. She is a delight to work with.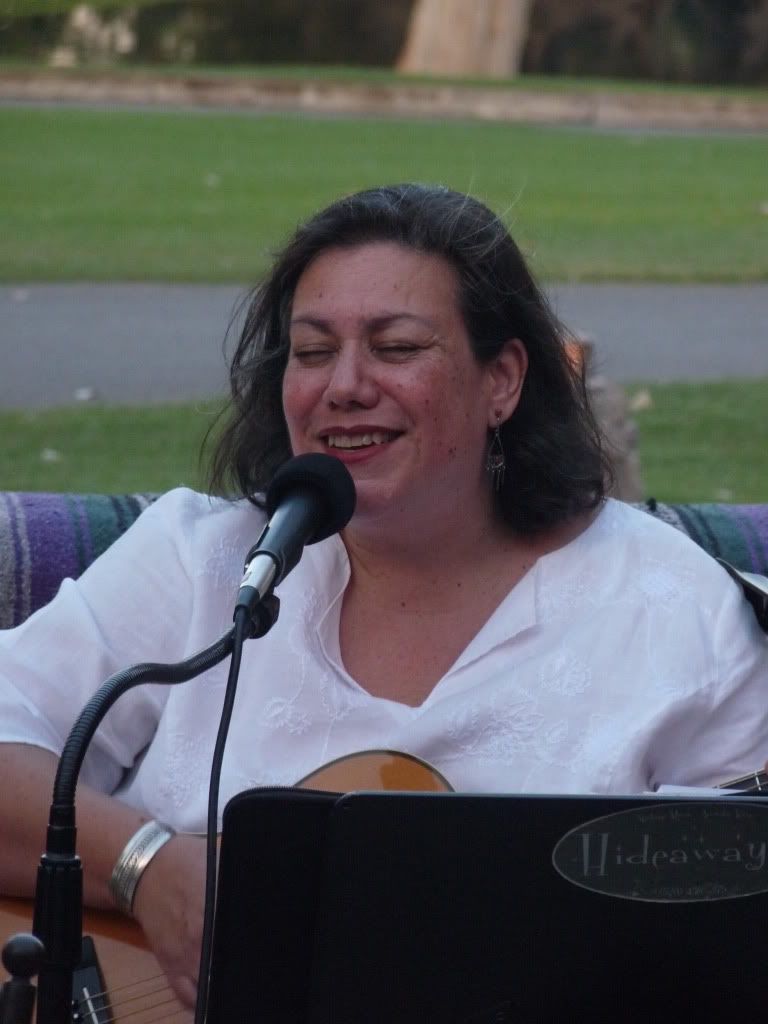 In 2006, I was asked to audition to play at Stables Restaurant at beautiful Tubac Golf Resort and Spa. I was hired initially to help keep potential diners entertained while they waited for their tables, but over the years, it has turned into an incredible little scene. We also play at the Green Valley Farmers Market on Wednesday mornings and And on Sundays we are at a fabulous little vegan restaurant, POCO in Peddlers Alley.
That's my story. Pretty unremarkable but I still feel like the luckiest girl on Earth. I must have done something right. I love my life.